Between Asolo and Bassano
del Grappa
Activities and things to do

Between Asolo and Bassano ( Bassano del Grappa ) the
Bed and Breakfast B&B Asolo Casapagnano, at the foot of Monte Grappa,
in the Asolo"s Hills,
Not only Cycle Tourism, Shopping, Food and Wines
–we are in the Prosecco's Superiore DOCG Area-
and Arts – Canova was born here, and his Museum, as you'll Find Palladio,
Veronese, Vittoria Giorgione, Nearby, really colse by-.
The nearby, splendid citadel of Bassano del Grappa, always a welcome visit
by our friends/guests, offers interesting experiences for both families and the curious.
Today we are talking to you about Bassano del G., a town known everywhere not only for the Great War
and the Palladio Bridge, as well as the Grappa, but also as a charming village along the Brenta river,
where one can stroll, perhaps on market days, such as Saturday.
"Between serendipitous strolls, among typical stalls and Osteria-our Pubs btw-,
perhaps with a detour to the legendary Distilleries

of the town so famous where La Grappa is a toponym.
We are in Bassano del Grappa, the City of the Alpini.
So we propose a very unusual Experiential Tour.
Walking, on any given day, through the centre of the walled city of Bassano, and reaching the famous
Ponte degli Alpini you will find, in addition to the shop and tasting of the Nardini Distillery
and the Poli Distillery.
Poli, another historic company in the territory, which offers anyone a short trip to
its Grappa Museum, including an Olfactory Experience. Not only so Visual,
Free for All.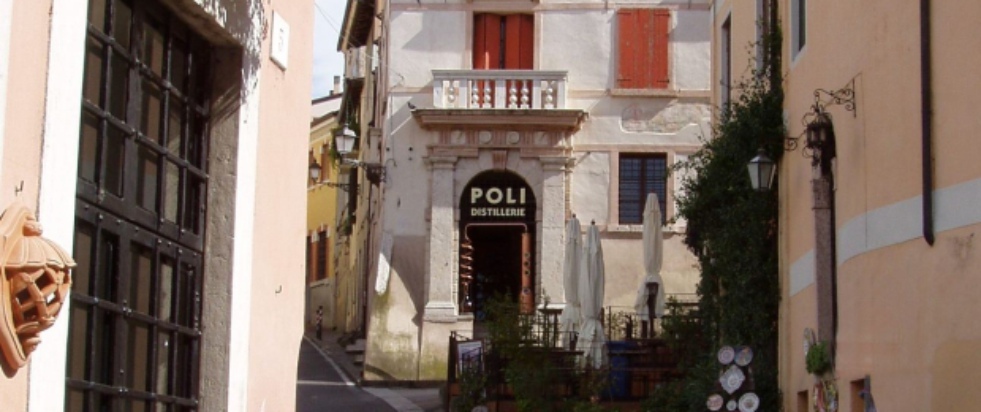 So what are you waiting for
to book a room with us in splendid Asolo
and spend an interesting and alternative weekend
between Asolo and Bassano at the foot of Monte Grappa.