Prosecco Spring 2017
Primavera del Prosecco 2017
wine, window into a man
Alcaeus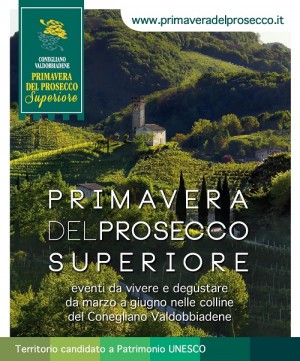 Sure! our man here is Alcaeus of Mytilene , the Saffo's platonic lover
and also often cited as the father of  In Vino Veritas line
It's since the Antenore Tomb times (the founding Myth of Padua city) many cultural contiguity with Classical and Pre Hellenistic trait with our wonderful territory.
Wine as a Cultural medium and to forget the hardnesship of growing and  making it.
This just to remeber who we are and where we are. in north East italy.
Prosecco spring 2017 it's about to start, here we call the Primavera del prosecco 2017 -that's exactely the same .
And here at B&B Asolo in the very hearth of Prosecco Hills and also Home of more that 13 DOCG and DOC Wines, are ready to welcome you.
Here there is the Wines Road , with wines Cellar  to visit at short hands( really), we are just at the feet of Mount Grappa. Very easy tour to do, even walking
Also Canova Museum is a short walk Away, or 13 minutes by bus ( which incidentally stom a few steps away from our B&B)
So, we are here ready to welcome you for Prosecco Spring 2017 or even another time 🙂